Gorilla Trekking in Uganda
Tour, Escorted tour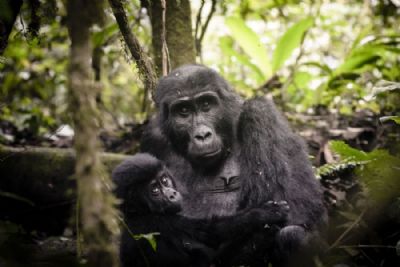 Gorilla Trekking in Uganda
This incredible itinerary leads you on a journey tracking these peaceful primates in their natural habitats as you discover Gorilla Trekking in Uganda. Spend days trekking and spotting these massive animals in their natural habitat. The perfect itinerary for any animal lover, this trek deep into Uganda brings you to the animals; and action!
Your Itinerary Includes:
Roundtrip airport transfers
Scheduled charter flights within Uganda
2 nights Entebbe
3 nights Bwindi
2 days Gorilla Trekking
Meals: 5 breakfasts, 3 lunches, 5 dinners
Adventure and Active
Luxury
Safari, Animals, and Wildlife
Customizing the travel experience, Swain Destinations is the leading U.S. provider of completely personalized exotic vacation experiences. Since 1987, Co-Founders Ian and Linda Swain, and their dedicated team of destination experts have offered American travelers the opportunity to design distinctive trips to intriguing international locales, including Australia, New Zealand, the South Pacific, Asia, India, and Africa. From adventure-packed trips to leisurely getaways, Swain Destinations curates itineraries based on each individual's travel preferences. Dynamic experiences range from a chef's table dining extravaganza on Hayman to a safari journey across the East African Plains.