Colors of Australia
Tour, Escorted tour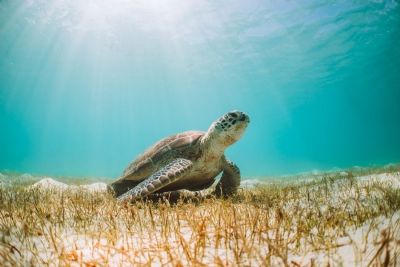 Colors of Australia
Regale in the Great Barrier Reef's most exclusive luxury haven where you'll revitalize and energize. Cairns, Sydney and the Great Barrier Reef are the spotlights showing you the true Colors of Australia. Feel the aura of Daintree at Silky Oaks Lodge, nestled inside the oldest living rainforest on earth. Jet set to Lizard Island set on the world's largest reef, a spot renowned for diving and catching a glimpse of the elusive Moray Eel. This private paradise is an exclusive environment perfect for slipping away from the world. Fall in love with Sydney, a cosmopolitan city unlike any other. People watch on trendy Oxford Street or get lost exploring all that this booming metropolis has to offer.
Your Itinerary Includes:
Roundtrip private airport transfers
3 nights Thala Beach Nature Reserve
Select Activities at Thala Beach Nature Reserve
Round trip private charter flights from Cairns to Lizard Island
3 nights Lizard Island
Select Activities at Lizard Island
1 night Cairns
3 nights Ayers Rock
Signature Experiences at Longitude 131°
3 nights Sydney
Sydney Private City Sights tour
Meals: 12 breakfasts, 5 lunches, 9 dinners
Adventure and Active
Luxury
Romance and Honeymoons
Safari, Animals, and Wildlife
Spa and Fitness Trips
Sun and Sand
Customizing the travel experience, Swain Destinations is the leading U.S. provider of completely personalized exotic vacation experiences. Since 1987, Co-Founders Ian and Linda Swain, and their dedicated team of destination experts have offered American travelers the opportunity to design distinctive trips to intriguing international locales, including Australia, New Zealand, the South Pacific, Asia, India, and Africa. From adventure-packed trips to leisurely getaways, Swain Destinations curates itineraries based on each individual's travel preferences. Dynamic experiences range from a chef's table dining extravaganza on Hayman to a safari journey across the East African Plains.