Cook Islands Sampler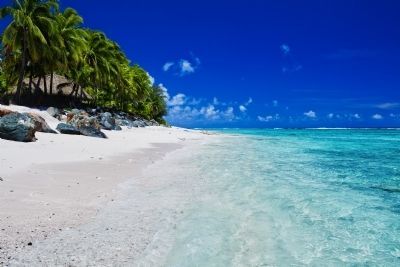 Cook Islands Sampler
Learn local island traditions and customs from congenial native guides in this natural paradise. Largely unspoiled, the Cook Islands offer a rare opportunity to experience islands untouched by the tourist trail. Remarkable Rarotonga is a sea lover's paradise; lagoon cruises, sport fish, diving and sailing are a few of the adventures waiting for you to embark upon them. The Cook Island Sampler is the perfect gateway to this pristine net of island set in the Pacific.
Your Itinerary Includes:
Roundtrip airport transfers
5 nights Rarotonga
Meals: 5 breakfasts
Adventure and Active
Educational and Learning
Family Vacations
Luxury
Romance and Honeymoons
Safari, Animals, and Wildlife
Spa and Fitness Trips
Sun and Sand
Customizing the travel experience, Swain Destinations is the leading U.S. provider of completely personalized exotic vacation experiences. Since 1987, Co-Founders Ian and Linda Swain, and their dedicated team of destination experts have offered American travelers the opportunity to design distinctive trips to intriguing international locales, including Australia, New Zealand, the South Pacific, Asia, India, and Africa. From adventure-packed trips to leisurely getaways, Swain Destinations curates itineraries based on each individual's travel preferences. Dynamic experiences range from a chef's table dining extravaganza on Hayman to a safari journey across the East African Plains.